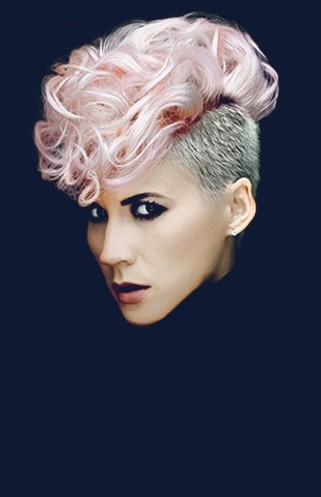 Adele Sylvester artistry, expert skills and extensive experience make her a very sought after hairdressing artist with a large customer following and celebrity clientele. Adele is truly passionate about her craft and is an award winning stylist and recently was nominated for women's stylist of the year and the British Hair & beauty Awards 2015. She loves sharing her knowledge to others and for the last 8 years have been part of the very successful Paul Mitchell UK artistic & education team helping stylist from all over the UK learn new ideas and techniques.
Adele always wanted to be a hairdresser as long as she can remember and her works has been seen in magazines, fashion shoots and has worked on the sets of theatre and TV productions.
Adele is now B.O.B Salons Artistic Director & Educator and heads the Artistic Direction of B.O.B Salons photographic shoots and Artistic team.
Portfolio
Diploma in Advance Hair Cut
Duis autem vel eum iriure dolor in hendrerit in vulputate velit esse molestie consequat, vel illum dolore eu feugiat nulla facilisis at vero eros et accumsan et iusto odio dignissim qui blandit praesent luptatum zzril delenit augue duis dolore te feugait nulla facilisi.
Nam liber tempor cum soluta nobis eleifend option congue nihil imperdiet doming id quod mazim placerat facer possim assum. Typi non habent claritatem insitam; est usus legentis in iis qui facit eorum claritatem.
Appointment
[booked-calendar year="" month="" switcher="" calendar=""]
[/booked-calendar]